June 20th, 2014
When it comes to home networks, I like to wire as many devices as possible. It's faster, more reliable, and easier than messing around with wireless. But I like the freedom of wireless for my laptop, and it's a necessity for my phone to avoid hitting data caps. For about a year I had a cheap Belkin N150 router. It worked pretty well for awhile, but when I moved into an apartment complex it was being constantly overpowered by the 15 other networks visible from my apartment.
I ran speed tests on various devices, and this result below is one of the faster ones. My 25mb connection was being reduced down to less than one mb down. My upload speed was being maxed out at 5mb, but that doesn't let me see my cat videos quickly! Plugging my laptop into the router maxed out my connection, but that wouldn't help my phone, and extremely hampered the mobility of my laptop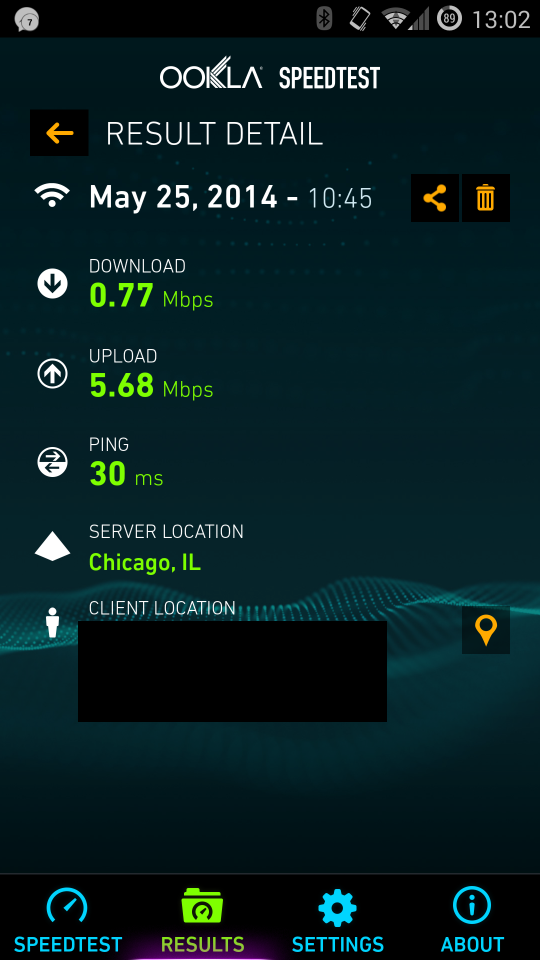 I figured that while I was upgrading, I might was well go dual band. Although my laptop doesn't support the 5GHz band, my phone does, and 5GHz support is becoming increasingly common in midrange devices. I ended up going with the Monoprice HDStream Gigabit Dual Band Wireless Router. This was one of the best-priced dual band routers I found. After setting up this router, I found that my internet speeds had shot up to nearly maxing out my connection from Comcast — over wireless.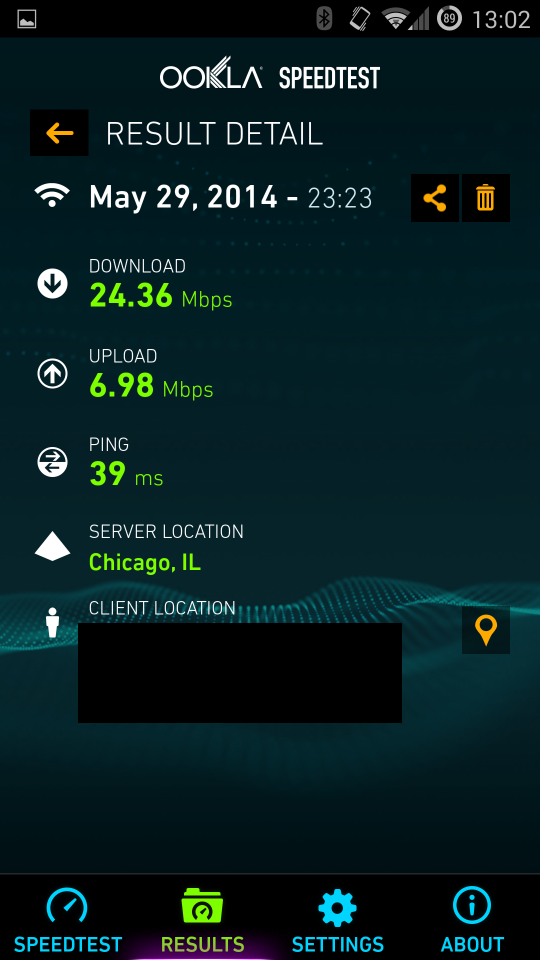 Written on June 20th, 2014 by Dan Walker